PRENUPTIAL AGREEMENTS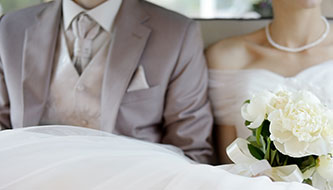 Everyone enters into a marriage with the intention that it will last, but divorces still happen. A properly prepared prenuptial agreement can protect your assets from future claims of your spouse and give you the peace of mind that your spouse is married to you for reasons other than financial gain.Prenuptial agreements must be prepared well in advance of the wedding. Your prospective spouse should be made aware of your income, assets, and liabilities before signing the agreement and should also have the opportunity to have an attorney review it with them before signing. These formalities are necessary to ensure that the Prenuptial Agreement is valid in a divorce, even if it occurs many years later.
Prenuptial Agreements can preserve family businesses, investments, property ownership, and protect inheritances and family legacies. Most importantly, prenuptial agreements simplify what could otherwise be costly, lengthy and sometimes bitter divorce litigation.
If you have questions or need a Prenuptial Agreement, we can help.
---